VoxEdit Weekly is a contest that runs in The Sandbox's community on a weekly basis. This is a contest where voxel artists can potentially win NFTs or $SAND for creating great ASSETs using the VoxEdit software.
Entries are submitted via The Sandbox's official forum and are voted upon by the community.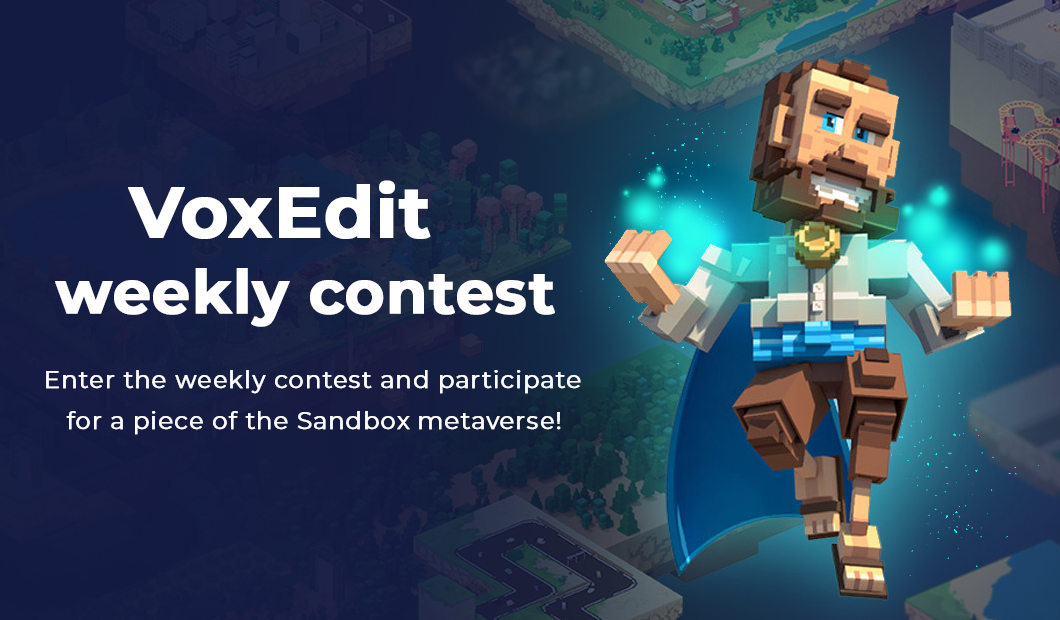 Your ASSET must be designed in VoxEdit.

Your ASSET must be fully animated. There are templates in VoxEdit to assist you with this.

Your ASSET needs to fit the theme of the contest.

ASSET must comply with the technical guidelines. Click here to see them.

Your ASSET must also comply with The Sandbox's voxel art guidelines, so that they are able to be published on the marketplace. Click here to see them.
Entries are submitted on The Sandbox's official forum.
You will need to make a GIF of your ASSET. This can be done using Gyazo, which is a third-party GIF maker. Click here to download it.
Once you have downloaded it, follow the six easy steps below to create a GIF of your ASSET.
Open your ASSET in VoxEdit. And then position it in a way that that you can quickly spin and show off the ASSET quickly.

Choose an animation that you'd like to show off in the GIF and then press Play so that the animation begins playing.

Open the Gyazo application that you downloaded.

Click and drag a box around your ASSET, making sure that you leave enough room to be able to comfortably spin your ASSET around. As soon as you release the mouse button, Gyazo will begin recording, so be ready.

Spin the ASSET around as desired as soon as Gyazo begins recording the selected area.

When you are happy with the GIF, it will upload to Gyazo and show it to you. At the top of the page is a button labelled "Share". Click this and then choose to "Download" as a GIF format. Done.
Here is an example of an ASSET GIF: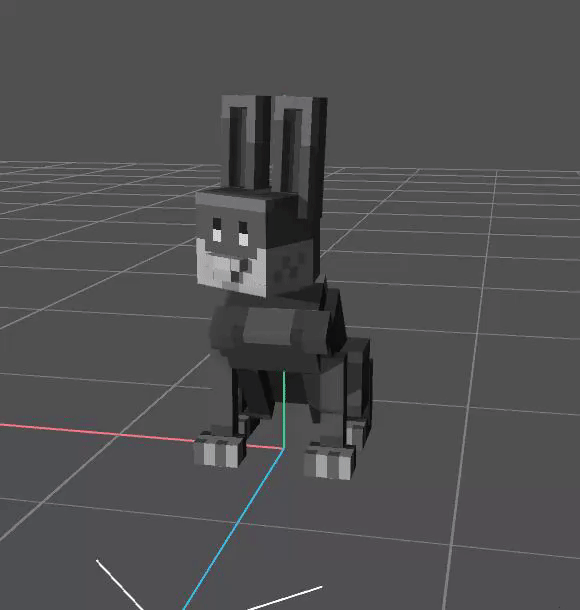 Now that you have your GIF, you can begin to upload your entry to the forum so that the community can vote on it. Here is how to do that:
Go to the competition section of the official forum, which is here: https://forum.sandbox.game/competition. Log into your forum account or create one if you do not have one.

Click the "Enter" button.

You will see a form allowing you to name your entry, describe it and upload the GIF that you made for it. Fill all of this information in and then press the "Submit Entry" button.
Now wait for the votes to roll in. You can also share your entry on social media if you'd like.
The following guidelines need to be observed. Not following the guidelines will result in your ASSET entry being disqualified on the day of the vote counting.
You must be 18 years of age or over.

Your submission must be original, made entirely by you. You cannot make an ASSET of a character that belongs to someone else (ie, Marvel comics).

Your submission must be made using VoxEdit.

Your submission must follow the technical and VoxEdit guidelines provided above.

Your submission should make use of the templates (static and animation) included in VoxEdit.

Your submission needs to be appropriate for all ages and must not contain anything that may be offensive, hurtful or hateful.

You agree that your ASSET may be used by The Sandbox. For example, on social media.

Your submission must adhere to the theme of the week.

Your submission must have a maximum face limit of 5,000.

You may submit multiple ASSETs, but they must all adhere to the above guidelines.
Attempts to cheat the voting system are extremely easy to detect. Any attempts to do so will result in your entry being disqualified when it is time to count the votes. Since the LAND prizes are scarce and finite resources, we treat any attempts to cheat very seriously.